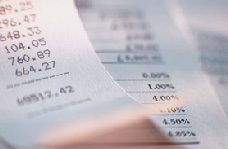 UFA's Five-Year House Price Forecast
UFA has provided accurate and timely house price predictions since 1990 -- the original and most credible collateral forecasts available. UFA's principals have done the prevailing research on house price forecasting, demonstrating how local economic and geographic factors determine collateral and loan performance. For mortgage lenders, the value of the underlying collateral and other geographic factors account for more than half of the variation in loan defaults and prepayments. The house price forecast is part of UFA's data suite, and has been an underlying driver in the mortgage default and prepayment analysis in the quarterly UFA Mortgage Report.
Applications for Lenders, Investors, Insurers, and Regulators
Over the decades that UFA has been tracking these trends, our forecasts have been refined continuously with new research and analysis. The model incorporates a full complement of short-term and long-term variables that can affect house prices.
About the Data Subscription
When you're planning for the future, looking at past trends in house prices is like driving from the rear view mirror: it will cause you to miss every turning point in the market. UFA's house price forecasts will help you anticipate market turning points.
Subscribe now to avoid being blindsided. Our forecasts for 2004, 2005, 2006, and 2007 were several years ahead of the industry in predicting the worst problem in states like California, Florida, Arizona, Nevada, Michigan, and Rhode Island -- warning of the biggest price declines and default risks in decades.