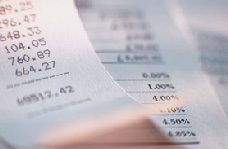 The UFA Mortgage ReportTM
The UFA Mortgage Report™, developed by UFA, is the authoritative source for understanding future mortgage risks by economic region. It is published quarterly as a user-friendly 100 page summary of our research, and forecasts mortgage default and prepayment by state and region using millions of loan observations.
The report's multipliers help you increase revenues and reduce risks by enabling:
The report helps lenders and investors:
Control and adjust for regional default risks
Increase profitability by focusing on the best markets while avoiding the risky ones
Acquire portfolios with favorable prospects
Identify the most and least profitable loans in a portfolio
Understand the regional prepayment risks
Increase servicing income
Acquire favorable MBS tranches
Underlying the analysis and research is UFA's ForeScore™ modeling framework. In ForeScore, four dimensions of mortgage loan risk are analyzed in detail and summarized in four component scores. The four dimensions are the borrower, the loan terms, the collateral and the regional economics. The borrower component includes commonly used credit scores as well as information on work experience, debt capacity and other financial characteristics. This report focuses on the effects of regional economics on mortgage defaults, prepayments and loan values.
The ForeScore System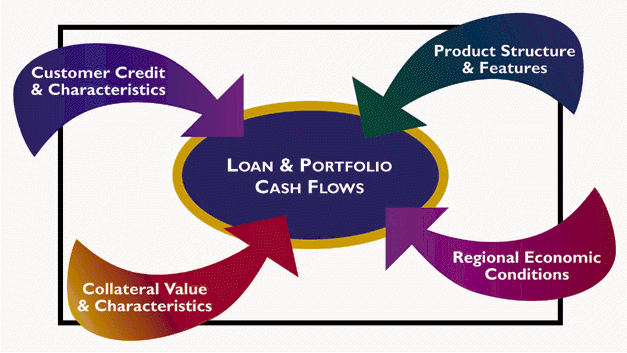 The analysis is based on a constant-quality loan, that is, a loan with standardized or prototypical characteristics. By focusing on a constant quality loan the regional economic effects are isolated independent of underwriting policy. Other characteristics such as borrower credit and loan terms are held constant. The characteristics are designed to be representative of the nonprime mortgage loans lenders will typically originate. Experience tells us that these estimates provide an excellent first cut at regional variation for most lenders.
The essential output of the analysis of mortgage loan performance is a set of loan multipliers by state. These multipliers enable the user to risk adjust any loan or pool of loans for the regional risks. The multipliers are typically between 0.7 and 1.45 (70% and 145%) and represent the level of expected defaults, repayments and prepayments over the life of a loan relative to the national average. For example, if a loan is located in Connecticut where the default multiplier is 0.82, then expected defaults in Connecticut are 82% of expected defaults on the average loan in the U.S. Similar multipliers are provided for voluntary repayments and total prepayments.
The report provides the profile of annual expected defaults, repayments and prepayments over the next ten years for a loan originated in the current quarter for each state. The annual estimates are also presented as multipliers.